It was the first meeting of EU interior ministers under the Czech presidency (11.07) where the war in Ukraine was at the center.
This time it was not only about refugees, but also about cross-border criminality, as C announced. "The main topic was how to protect ourselves against the dangers that appear as a result of the war in Ukraine."
Arms trade "a very real danger"
At the top of the list of potential dangers is people smuggling. But no less dangerous is the arms trade, says the general director of the EU Border Protection Agency, Frontex, Aija Kalnaja. "I think this is a very real risk. That is why we are present on the border between Moldova and Ukraine. We believe that's where the smuggled weapons arrive. We are prepared to stop this."
Kalnaja was invited to the meeting of EU interior ministers as an expert. Frontex has even taken the first actions against the arms trade, confirms the deputy director, Lars Gerdes. There have long been reports that former smuggling networks are now focused on arms, where the war in Ukraine has created almost unrestricted access. "These weapons are likely to fall into criminal hands. We have seen this in the conflicts in the Balkans. Even today there are weapons that originate in the conflicts in the Balkans."
But in Ukraine we are dealing with much more and more modern weapons. Illegal trade with them will remain a problem for decades to come, says Gerdes. "These smuggled weapons will likely be used for organized crime or at worst to supply terrorists."
More refugees – not only from Ukraine
The EU Interior Ministers were of the same opinion, that preparations should be made for the arrival of other refugees from Ukraine. Some countries have reached capacity limits. The Czech Republic, compared to the population, has received the highest number of refugees from Ukraine, and wants to receive additional financial and organizational assistance.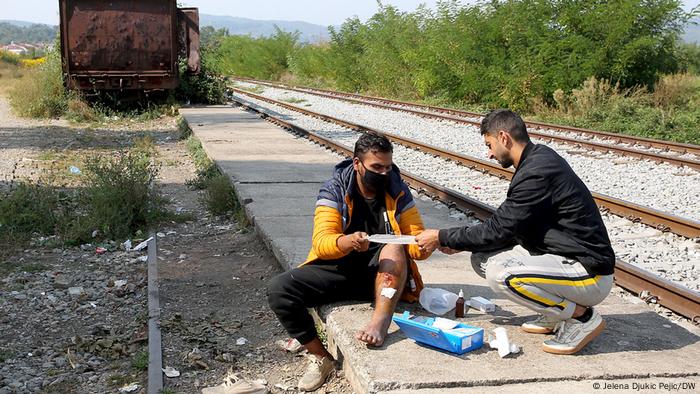 At the same time, Europe must prepare for the increase in the number of refugees from other regions, according to the Swiss Minister of Migration, Karin Keller-Sutter. Switzerland is part of the Schengen area and therefore was present at the meeting of EU ministers. Karin Keller-Sutter said that again we have an increase in the number of refugees and "the migration pressure on Europe is very great." In particular, the Balkan route shows an increase in numbers, as can be seen from the data from Austria. Until May, this country registered 22,000 requests for asylum, twice as many as the same period last year./DW/
To join the group "AOL" just click: Join Group and your request will be approved immediately.
Outney